Star Evo
New STAR EVOLUTION continuous side sealing packaging line
New generation and design, side sealing packaging line, super-accessible and simple to use. Excellent for total packaging and closure of various types of products with mono-folding or flat sheet with or without heat shrinking film. Thanks to the flexibility of the machine, the possibility of having it in various sizes, with a fixed, intermittent or box motion bar, with simple sealing, with Eurohole or easy opening, it covers a vast range of packaging products. Streamlined, flexible. For a new and simpler way of working and increasingly elevated performance.
Click on the active point for more information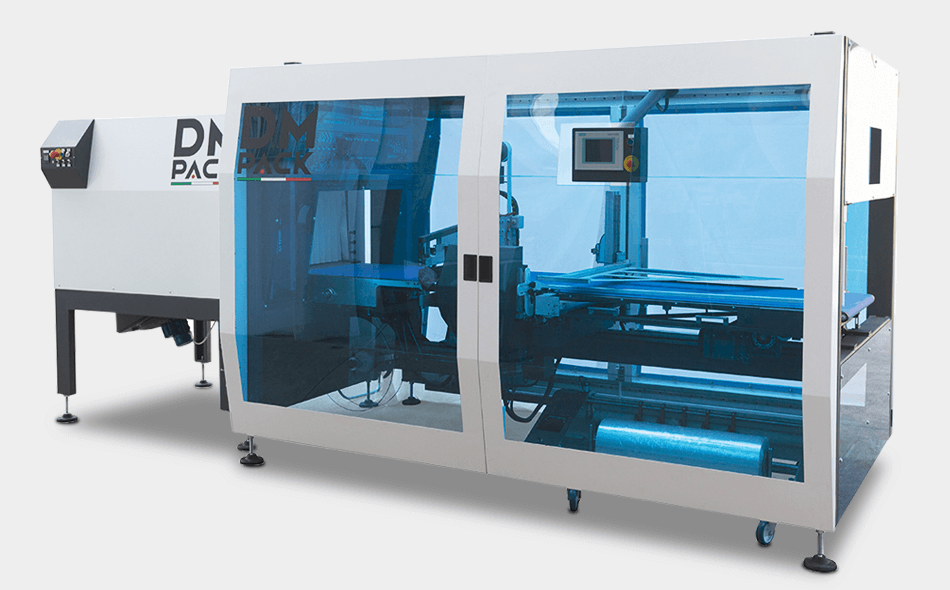 The flexibility of a 3-belt side sealing machine and the possibility of working with flat or mono-folding film. For tighter packing and considerable end results.
The packaging machine can be combined with other heat shrink tunnels with Teflon mesh or active rollers. The tunnel can be compact and integrated with a packaging machine or separate.
Machine with cantilever seal bar assembled on the ball recirculating guides for more fluid, precise and long-lasting linear motion. Intermittent or Box Motion. Pneumatic or motorised bar, based on needs.
Mobile infeed central belt to work with the product always centred and have tighter and adherent packaging.
Standard: maximum product height up to 300 mm, with the possibility of reaching 400 mm (optional). SIEMENS or OMRON touch screen with 30 savable programs, fast and intuitive.
"Open" cantilever, accessible structure: perfect for maintenance and cleaning. Front and rear or sliding opening door. As an optional, safety barriers instead of doors.
Electric box on view and easily opened for immediate diagnosis.
Evolutive, 3-belt, side sealer packaging machine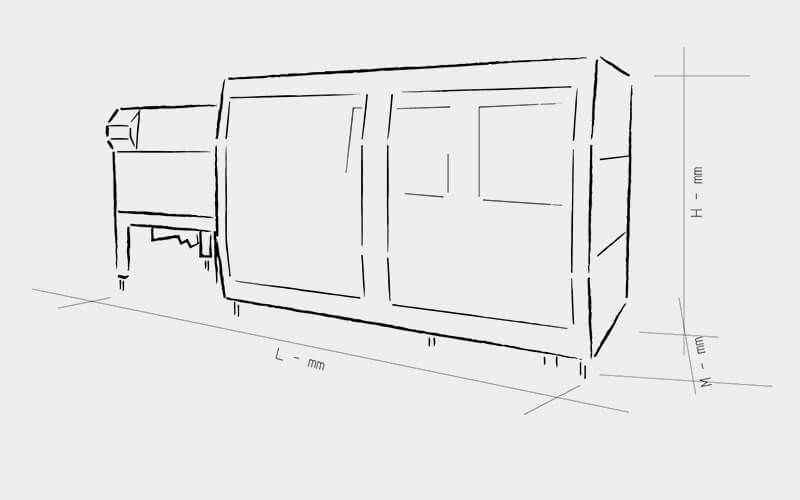 General features
STAR EVOLUTION.
3-belt, side sealer packaging machine. Compact and simple (500 version with built-in tunnel: 3 m x 1.2 m)
Highly flexible, it covers an increasingly extensive range of packaged products: cosmetics, pharmaceutical, plastics, food etc.
Suitable for single product packaging or multipack products manually or automatically loaded, if necessary also grouped with additional systems designed and manufactured by us (stackers, multipack formers, diverters, etc.).
Huge savings in film and energy thanks to the possibility of producing an increasing tight pack.
An extraordinarily accessible structure, allowing work from both sides, 3-position operator station thanks to the rotating touch screen.
Excellent design for maintenance and cleaning. Available in a painted and stainless steel version.
Possibility of creating a customised machine choosing various devices from the list of optionals.
Specific features
STAR EVOLUTION design available in COMBO format (with compact tunnel) or separate tunnel.
'BABY' version available with bar width: 300 mm; other sizes available: 500, 600, 800 up to 1100 with standard heights 300 mm or optional up to 400 mm. Versions 500 & 600 are also available in the "COMBO" version , with built-in single chamber tunnel. Thanks to the optional and "double" sealing systems, you can work with all the types of film available on the market: polyolefin, polypropylene, flat or mono-folding film, neutral or printed, BIODEGRADABLE and compostable (PLA-MATER B etc.).
Available in an intermittent or box motion version based on the client's speed requirements or with a "rotating" bar for high speeds, even in special versions with intermittent or moving, vertical seal bar. Various sizes, up to a width of 1100, height 400 mm and infinite length. For larger products consult: Ares sleeve wrapper bundling machines or Argon bagging machines.
High quality components, ISO certificated
Details

Star Evo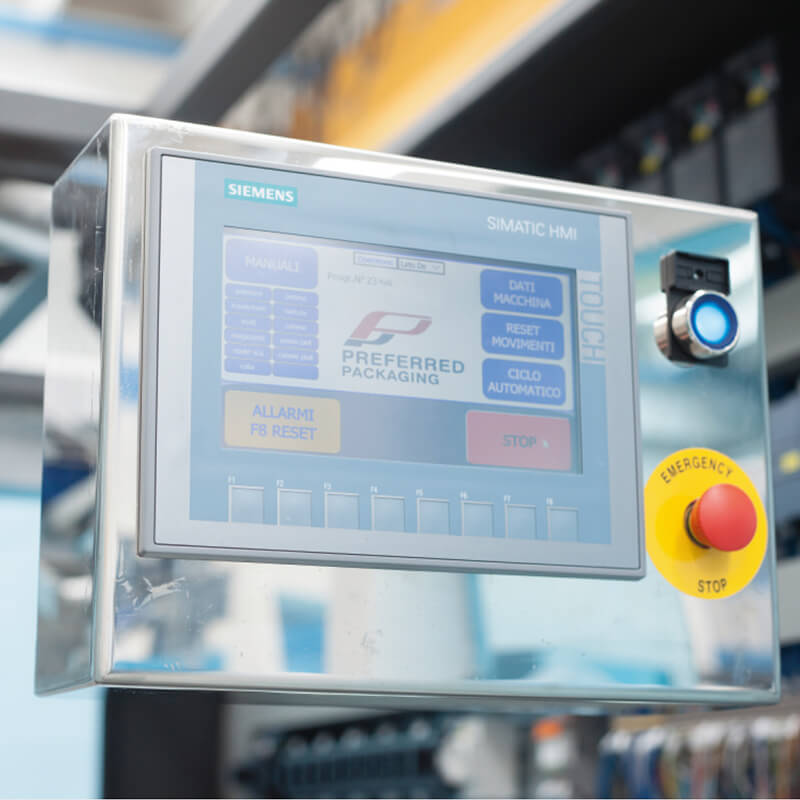 Intuitive touch screen for simple format change, thanks to the possibility of saving programs set on "recipes" and easily referencing them. The touch screen can rotate in 3 different positions to allow the operator to work on all sides of the machine, front, back and side.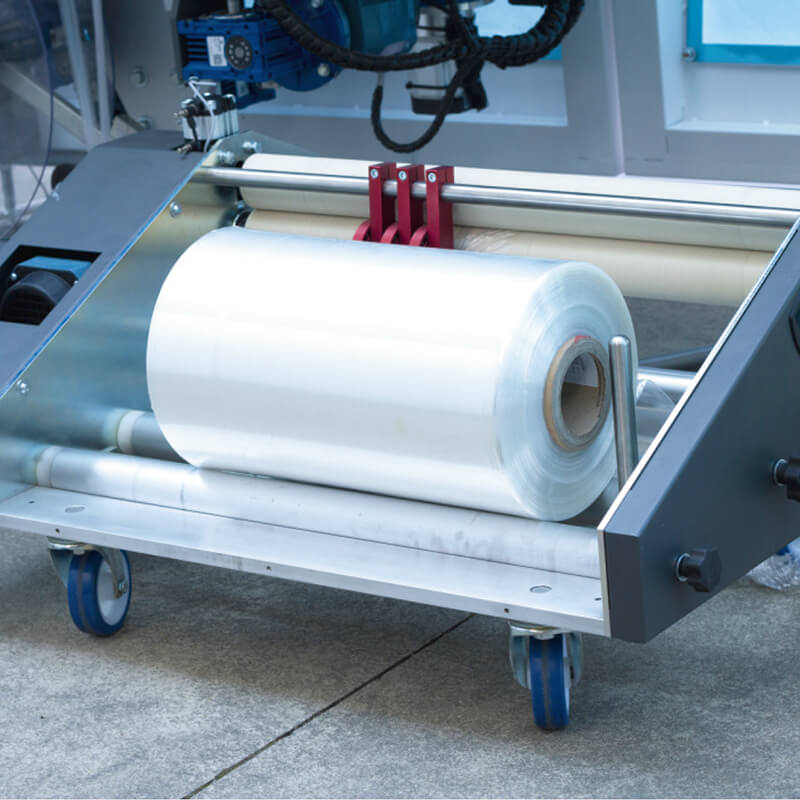 Removable reel unwinder, for fast passage of the film and rapid change. The machine can work with flat and mono-folding film.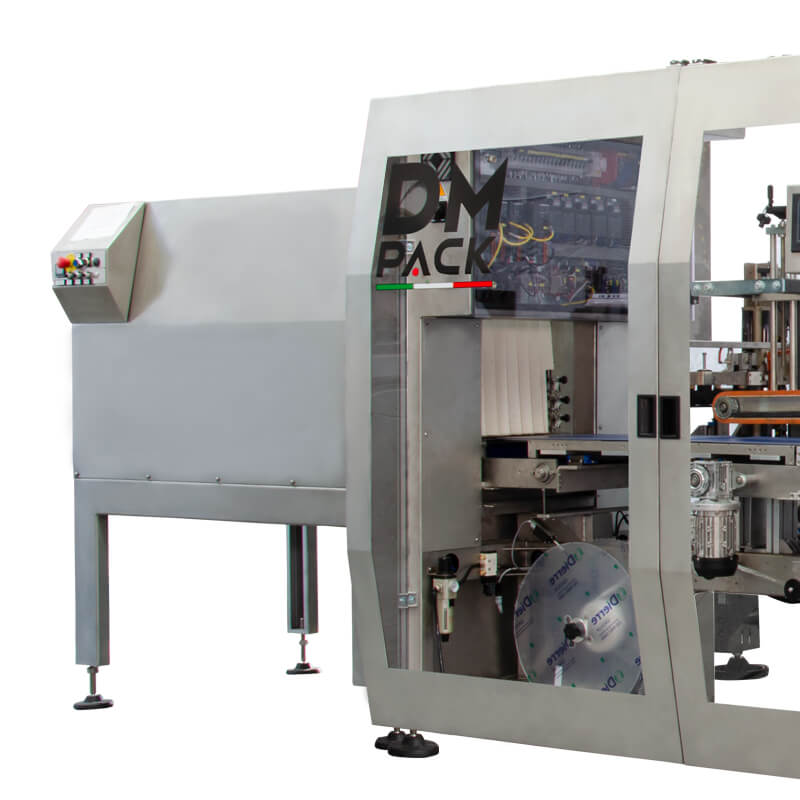 Version 500 and 600 combo with built-in single chamber tunnel, to meet reduced dimensional needs, without sacrificing the quality of the end product.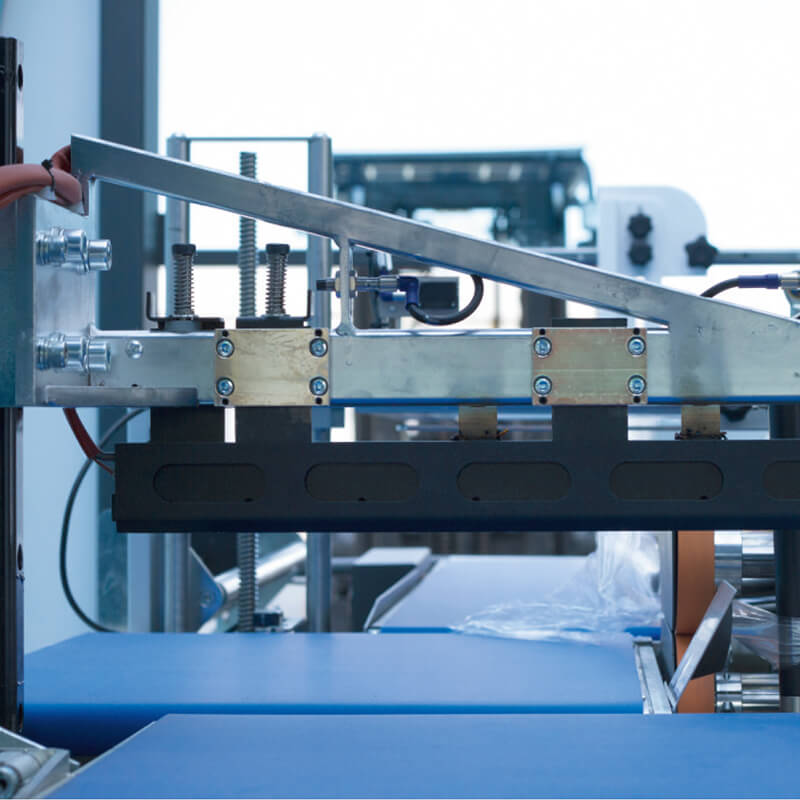 Central belt and movable entrance to always work with the product at the centre, without having to move the tunnel chamber or the loading belt before the machine.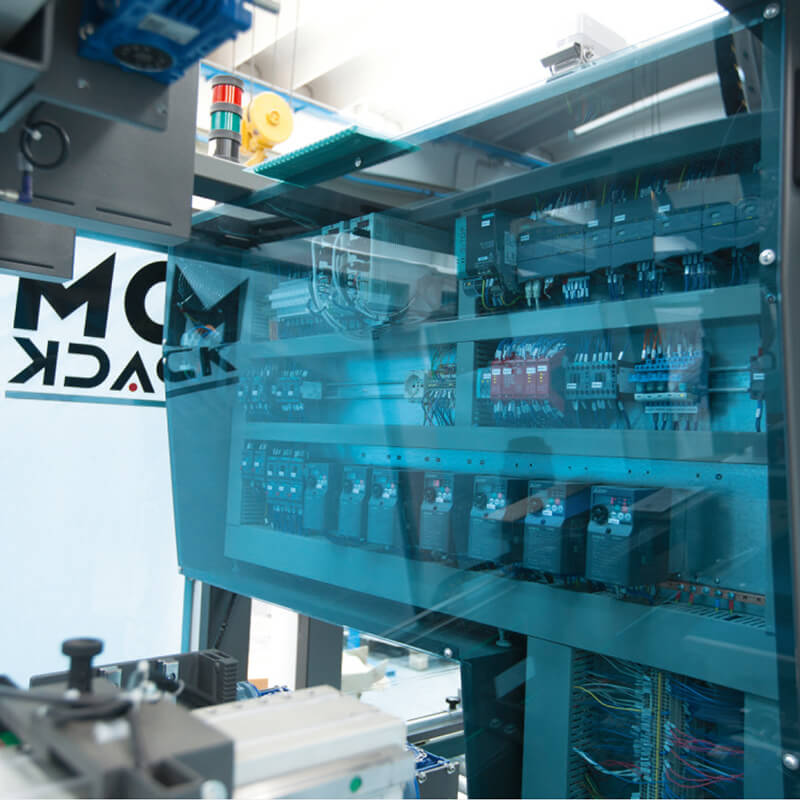 Electric box on view, positioned up high, perfectly accessible for the operator.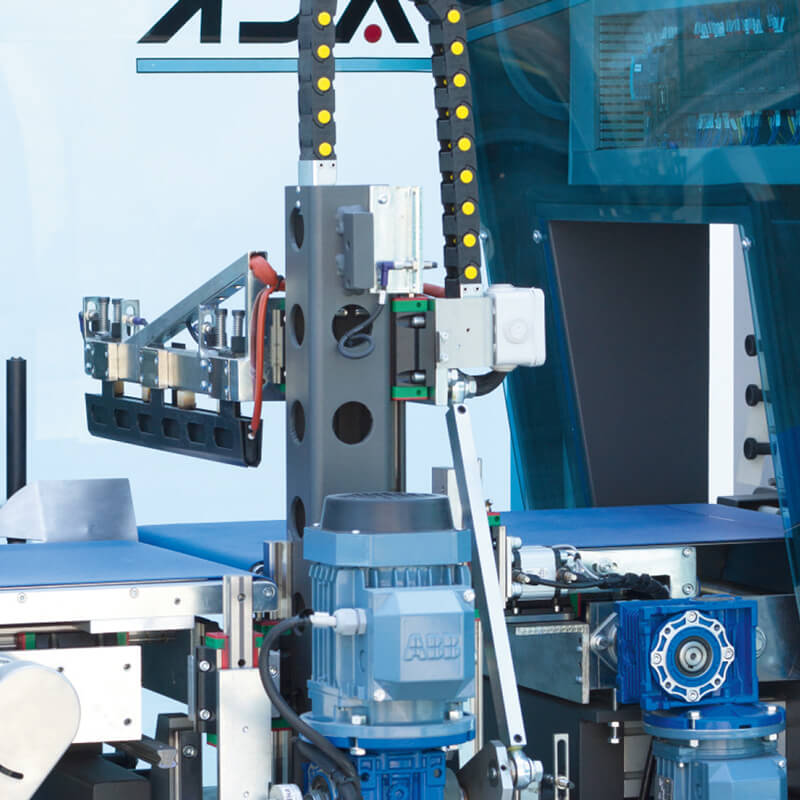 Standard products passage: 300 mm. High flexibility. Mechanics on view.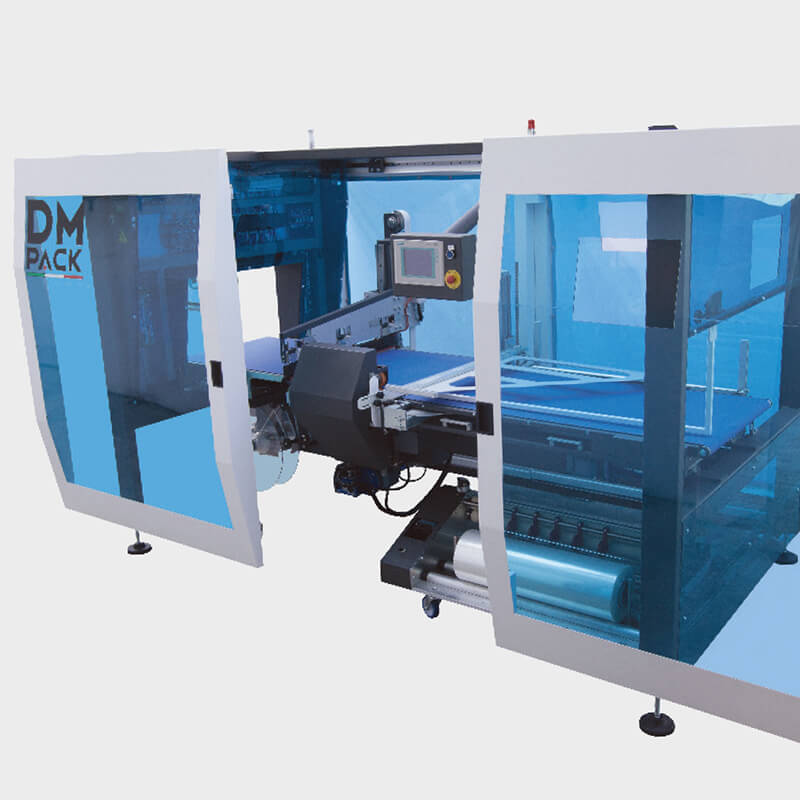 Built with the same structure and same philosophy, our Flowpack has a top or bottom sealer (reel from beneath or above) instead of the side reel.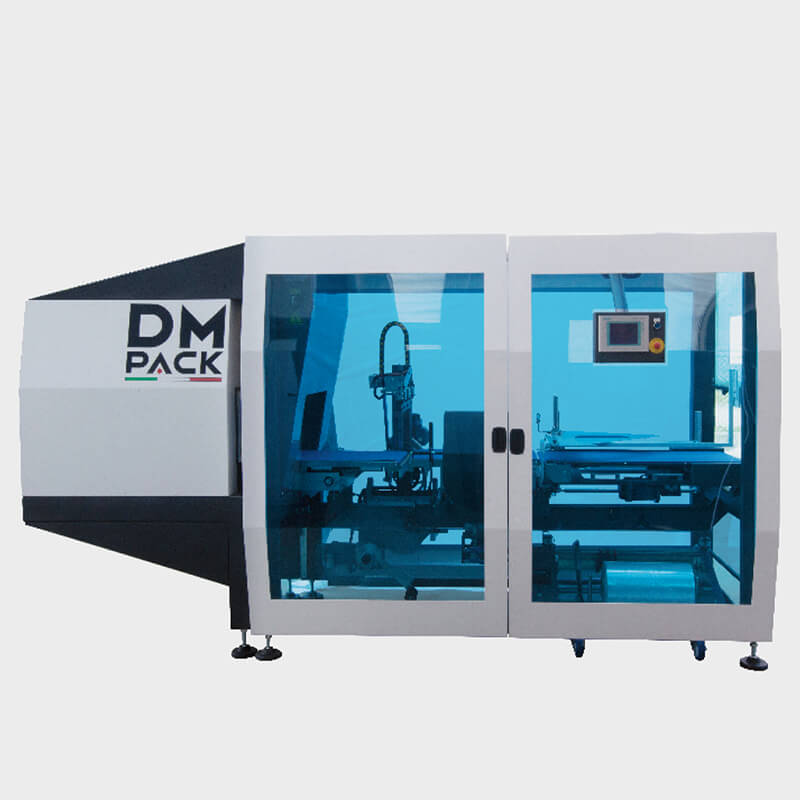 Cantilever structure with easy access, cleaning and maintenance. Sliding door available as an optional.