Geos
Horizontal cartoning machines
Horizontal case packer machine for American cartons. Compact outside, spacious and accessible inside. High speed, motorized product feeding, easy format change.
Click on the active point for more information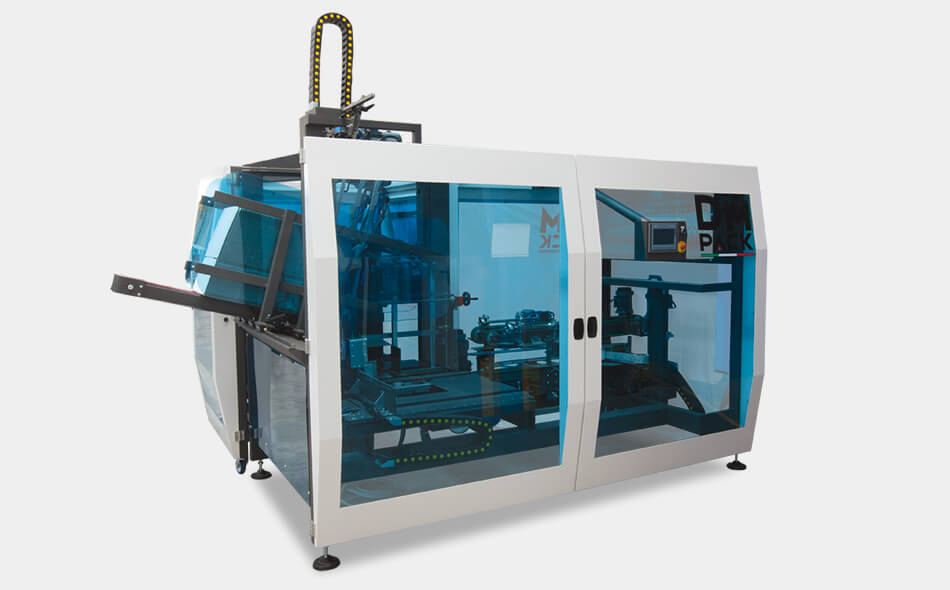 Compact and robust. Motorized automatic adjustments. Easy and fast format change.
Reduced dimensions. High speed, up to 10 boxes per minute, available in faster version with double loader and double box opener.
Siemens touch screen with completely automatic format change.
Accessibility: doors open on both sides of the machine. The operator has easy access for cleaning and maintenance. Excellent operability. The operator can work on both sides thanks to the rotating touch screen.
Side feeding. For boxes up to 800x1200 mm (special off standard measurements available).
Loading and grouping systems of products to be pushed in the box customised according to the nature of the product.
Systems available for forming and application of lids and overturning and labelling systems on the box.
Horizontal cartoning machines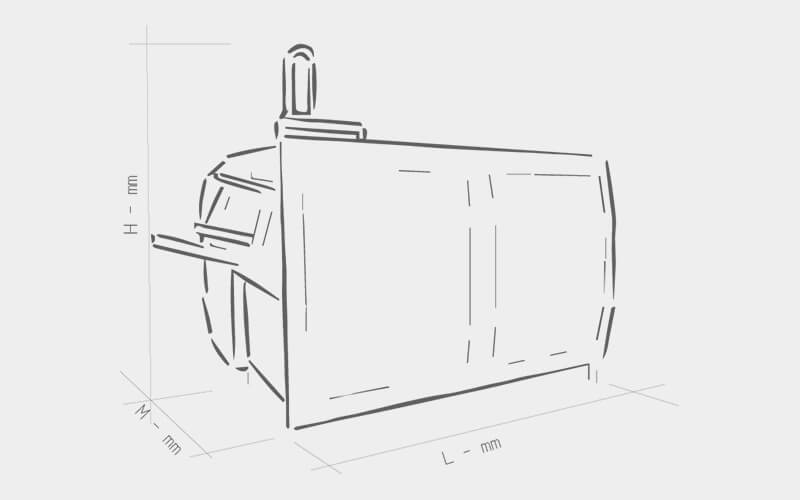 General features
GEOS horizontal packaging machine is designed to be installed at the end of the packaging line. The products, gathered together by a stacker unit, are pushed and packed inside a carton box; after filling, boxes are conveyed to the outlet, where the machine folds the top case flaps and closes them with tape on the two sides (optional: closing with Hot Melt).
Specific features
The side load case packer main advantages are:
• Compact size, high speed
• Motorized rotary pushing feeder (not pneumatic)
• Quick carton size change and easy access to all adjustable parts.
• Movements on dovetail rails and re circulating ball bearings blocks.
• Omron PLC.
High quality components, ISO certificated
Details

Geos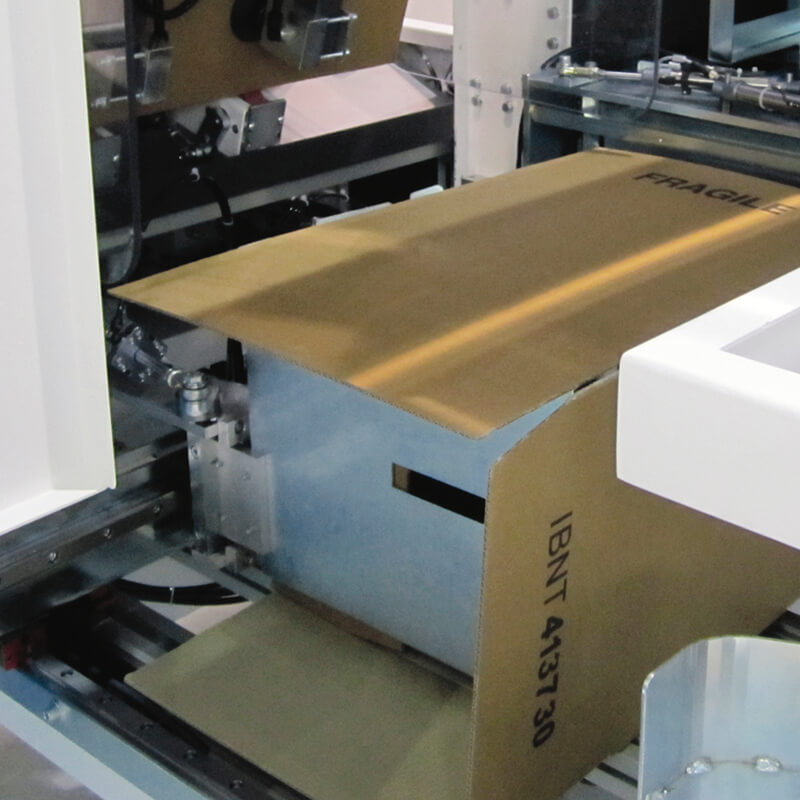 Positive box opening in automatic mode and insertion of the group of products in it.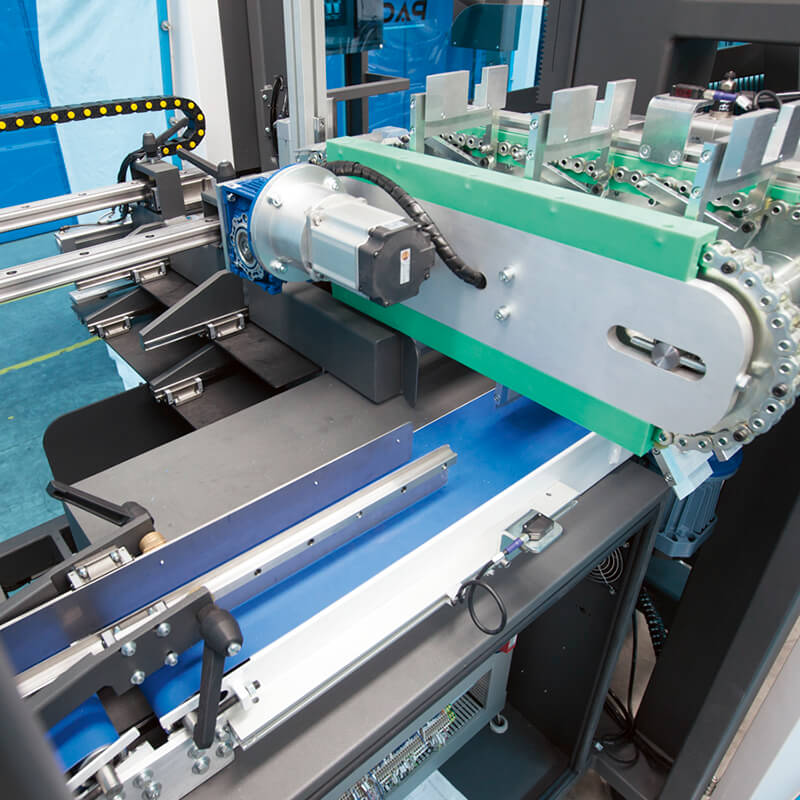 Feeder belt with various types of automatic loading, based on the product.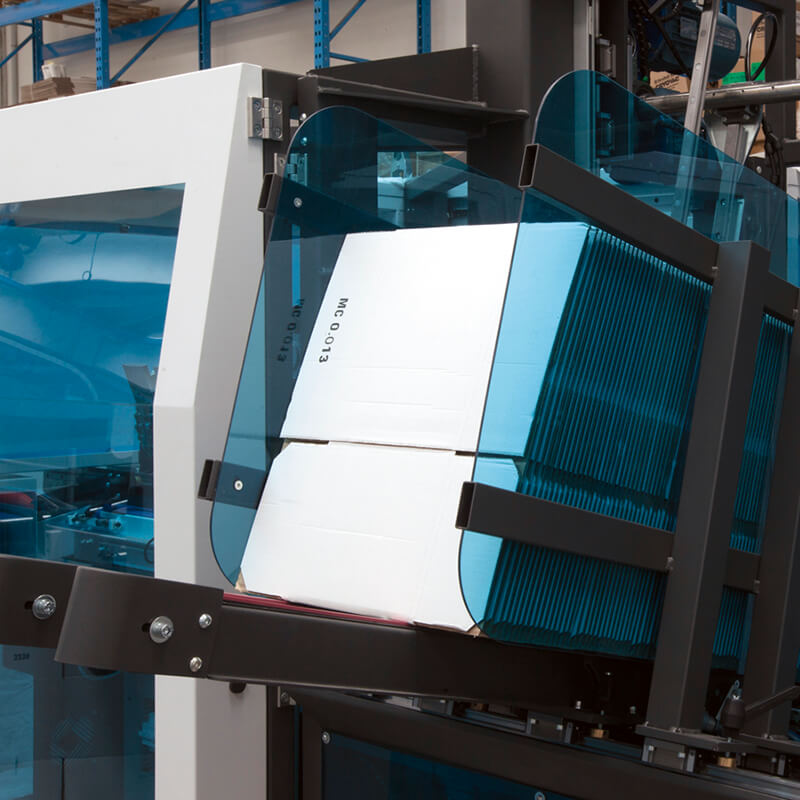 Automatic box opening system.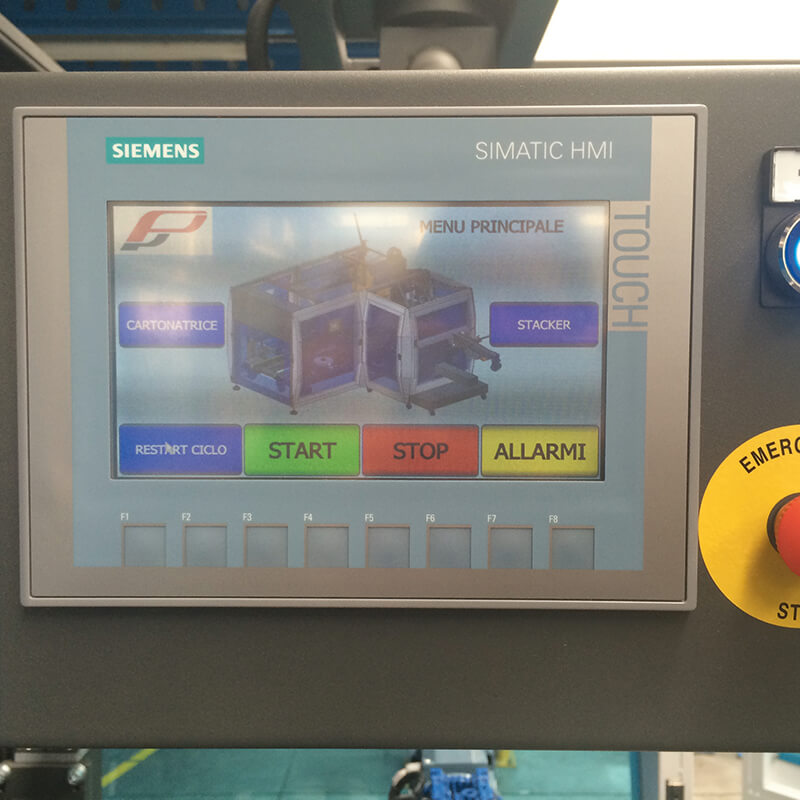 Machine managed by Siemens PLC and intuitive touch screen. Auto-adjusting format change.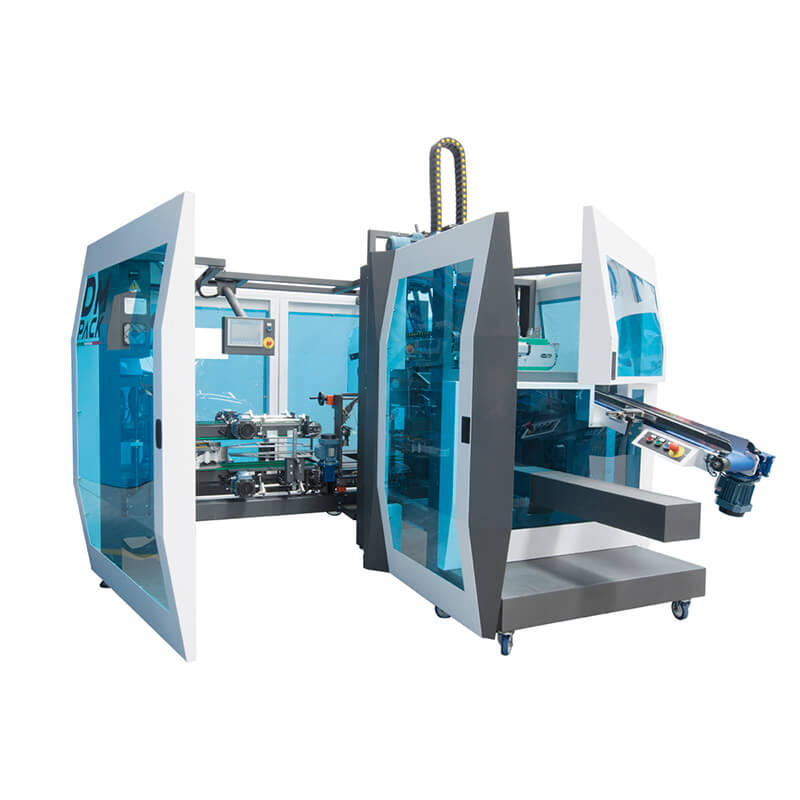 New ergonomic design. All the parts of the machine are easily accessible thanks to the innovative, slide-opening doors. The collection module can be easily separated from the boxing machine for format change.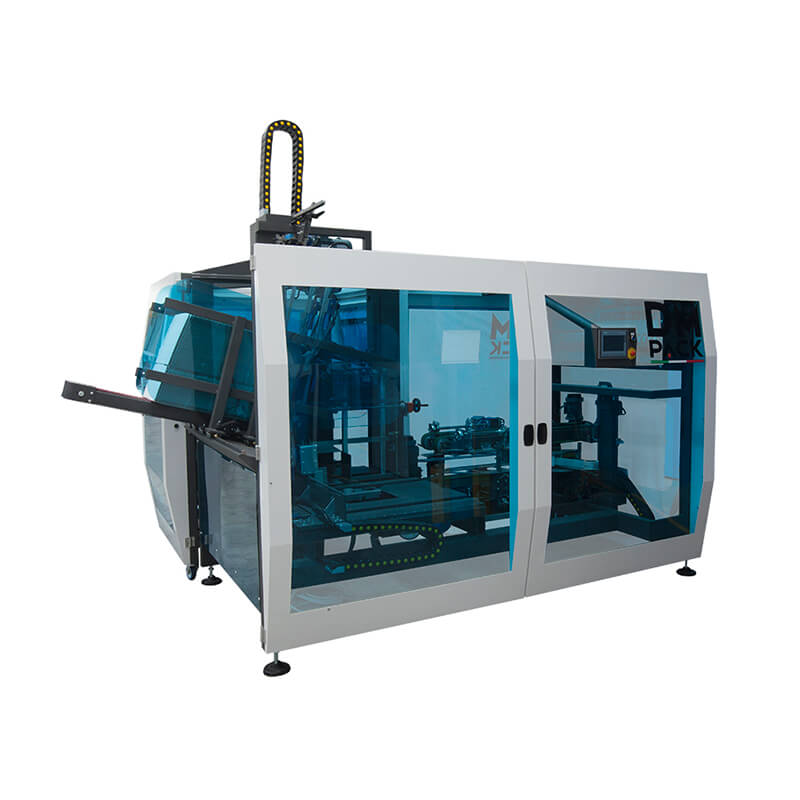 Double operator position thanks to rotating touch screen.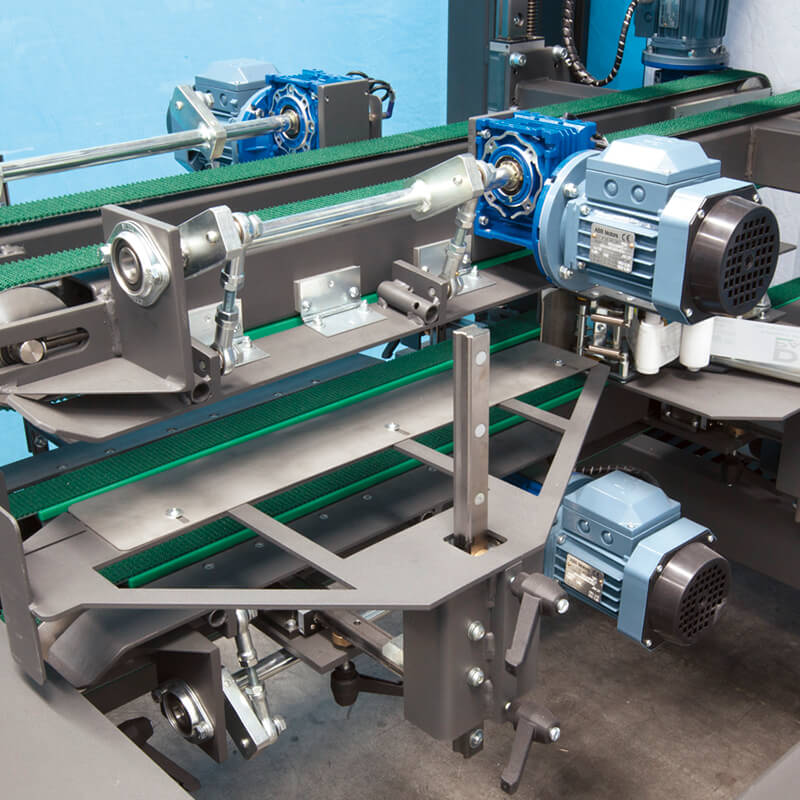 Automatic box closure with adhesive tape or hot glue. Automated side guides. Automatic adjustment.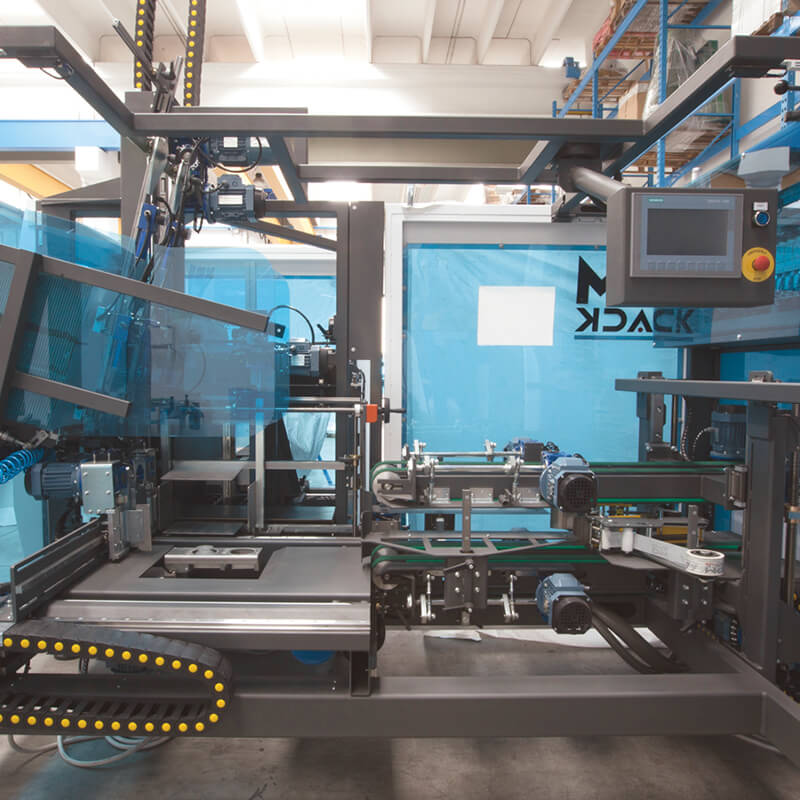 Canter level structure for perfect maintenance and cleaning.