Uprighting system
Automatic product rotation system
Compact structure, accessible from both sides, with opening doors and sliding touch screen. Fully automated or with handwheels for format adjustment.
Click on the active point for more information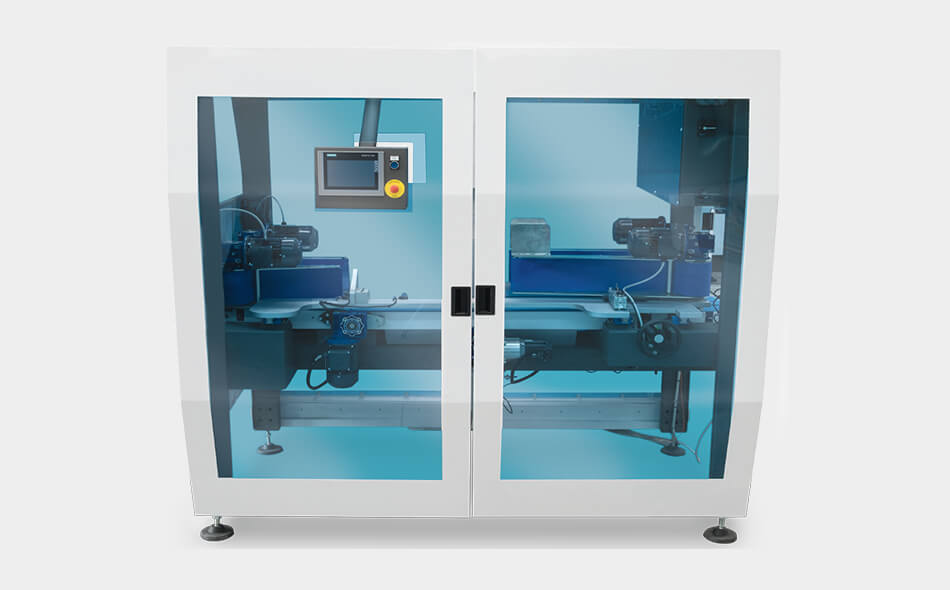 Uprighting or product-rotation system. Enables 90° rotation of a product in a vertical or horizontal position. Speed 100 products/minute.
Rotation system controlled by brushless servo-motors.
Star system to ensure safe product rotation.
Motorized hold side belts.
Rotation with product prevention-proof system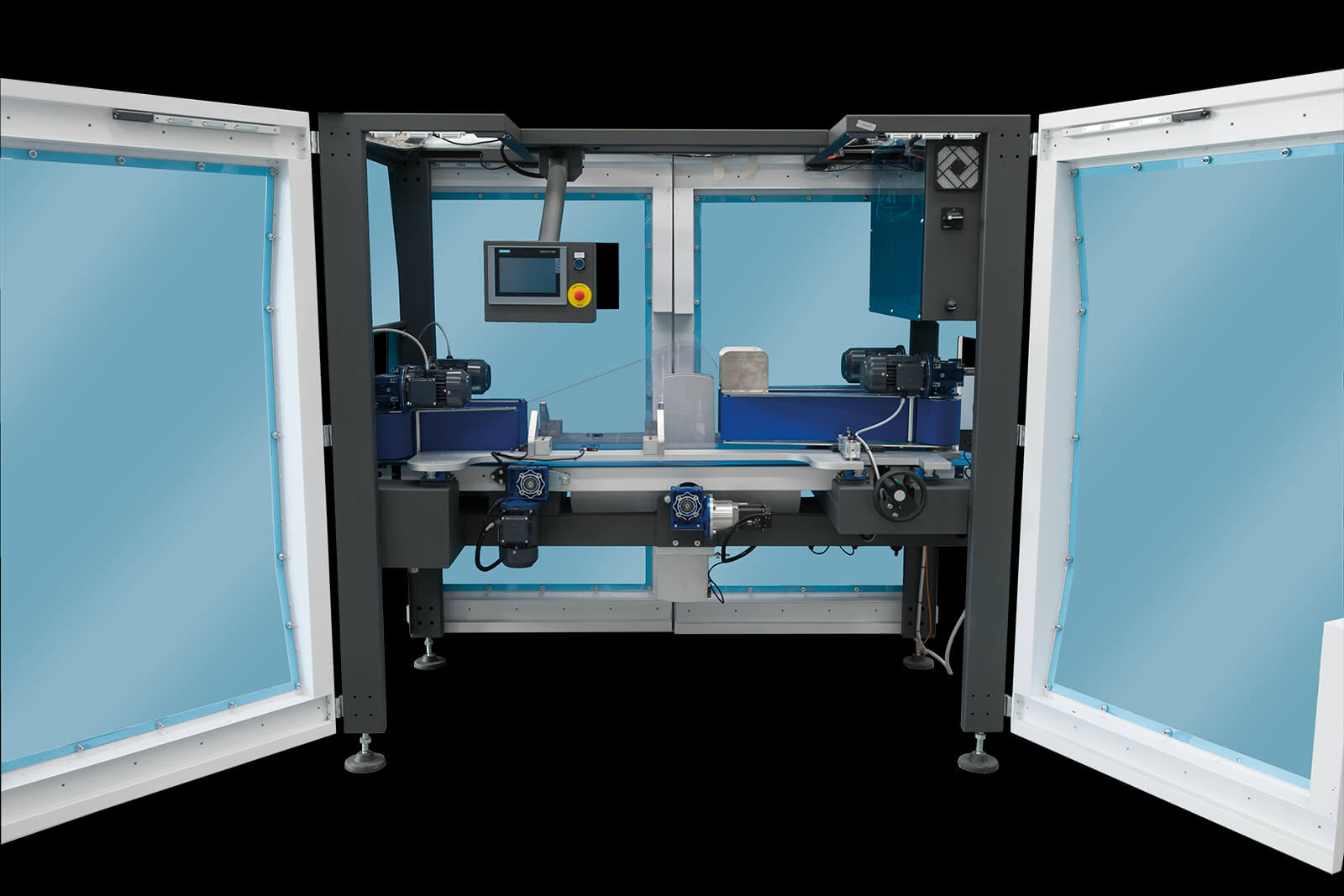 General features
Ensures tilting motion of products differing in nature, sealed or not, from the horizontal to vertical position and vice versa.
Specific features
Available in a high performance version for high speed and in a more compact and cheaper version for lower speed requirements.
High quality components, ISO certificated
Details

Uprighting system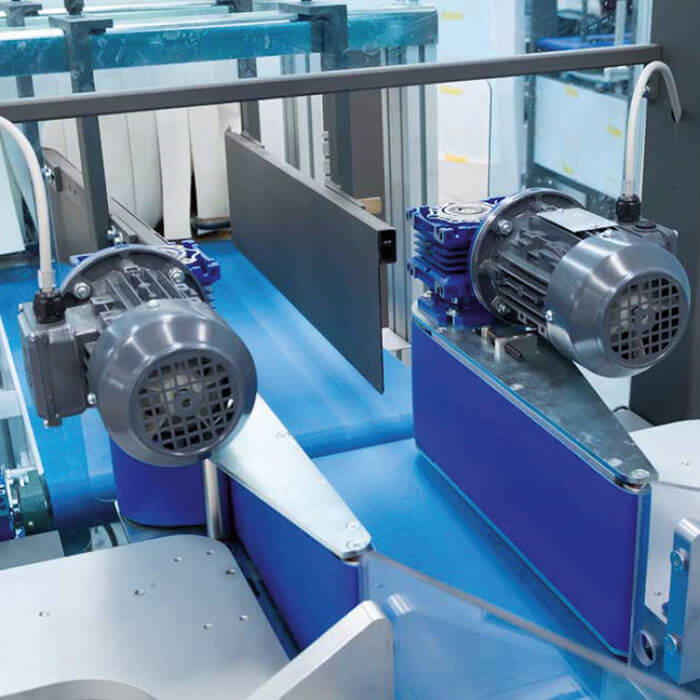 Composed of automated side launching belts to safely send the product into the heart of the machine.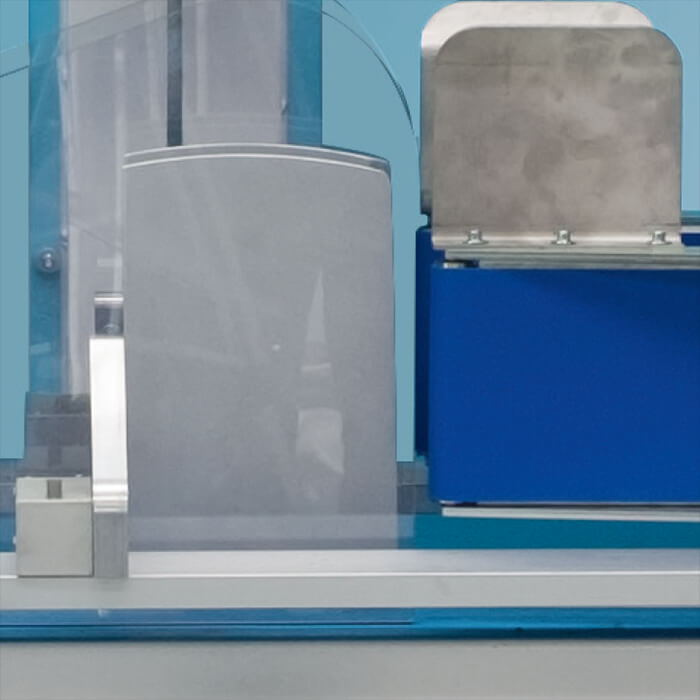 Star rotation system with servo-brushless motor that enables control of the product position during all 90° rotations.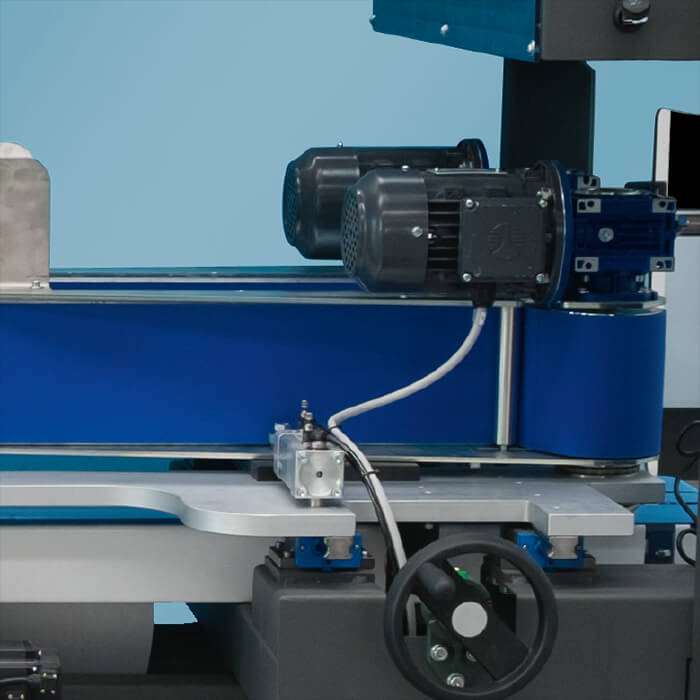 Automated belts also outbound that block and ensure product stability on overturning.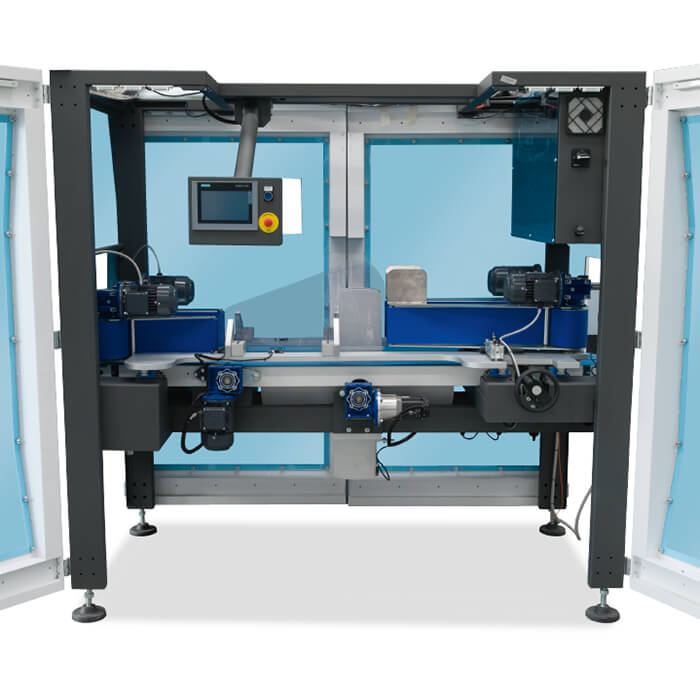 Possible width adjustment from both sides or with a handwheel and metric system or with an automatic system with motor, that can be saved and referenced from the touch screen (recipe-based).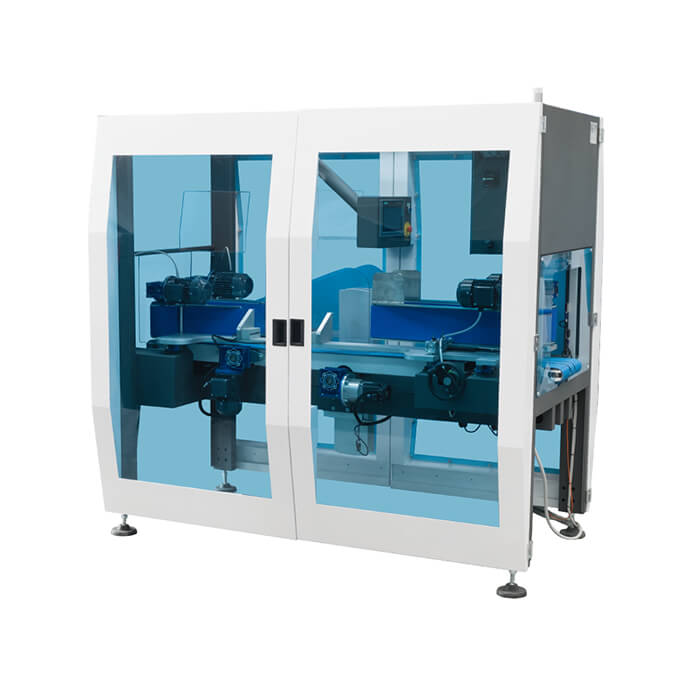 Compact and modular. Independent station, integrated in the line.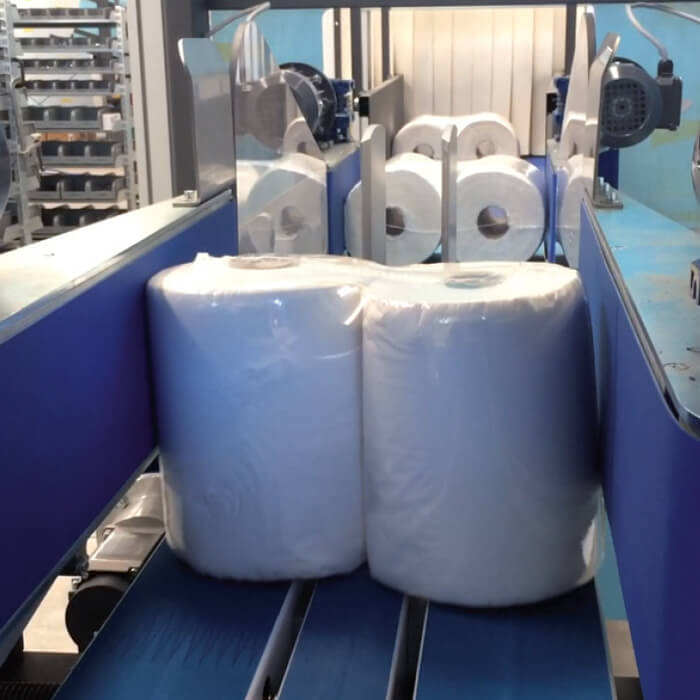 Turns single or multiple products that safely travel between the belts and the automated support conveyor.