Double moving bar
Patented system to achieve high speed with minimal force
This accessory is assembled on our new generation packaging machines with a canter level structure, allowing high speed to be achieved without forcing the mechanical parts. It can be used with neutral or printed film, flat or mono-folding, side sealing or with overlapping to save film.
Available in various sizes, based on the size of the product.
Click on the active point for more information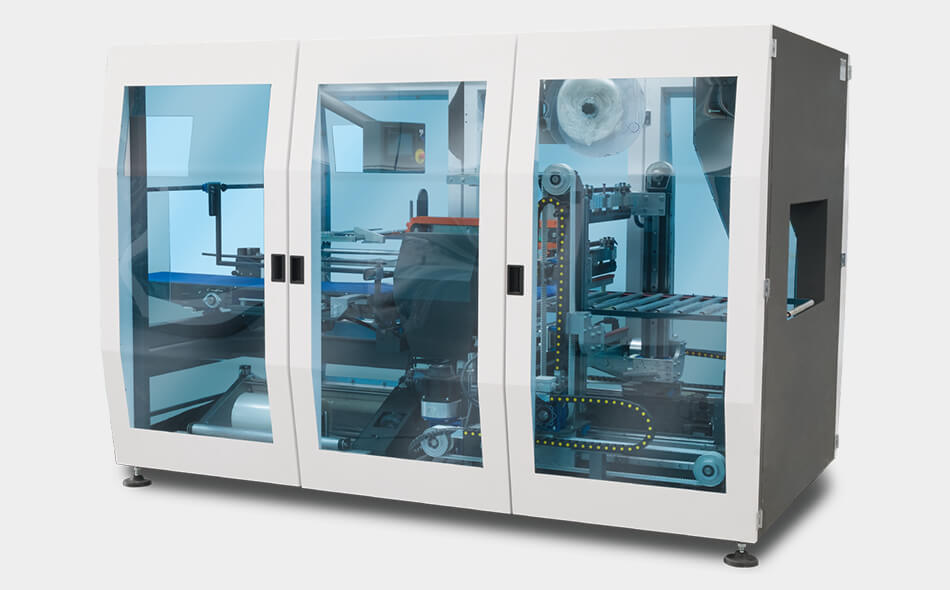 Double bar assembled the a high speed, rotary version packaging machine.
Assembled on dovetail guides to guarantee strength.
Designed to increase performances and decrease mechanical force.
Works with all types of film.
Enables reaching of high speeds and constant and continuous performances with minimal force.
Patented packaging machine with double bar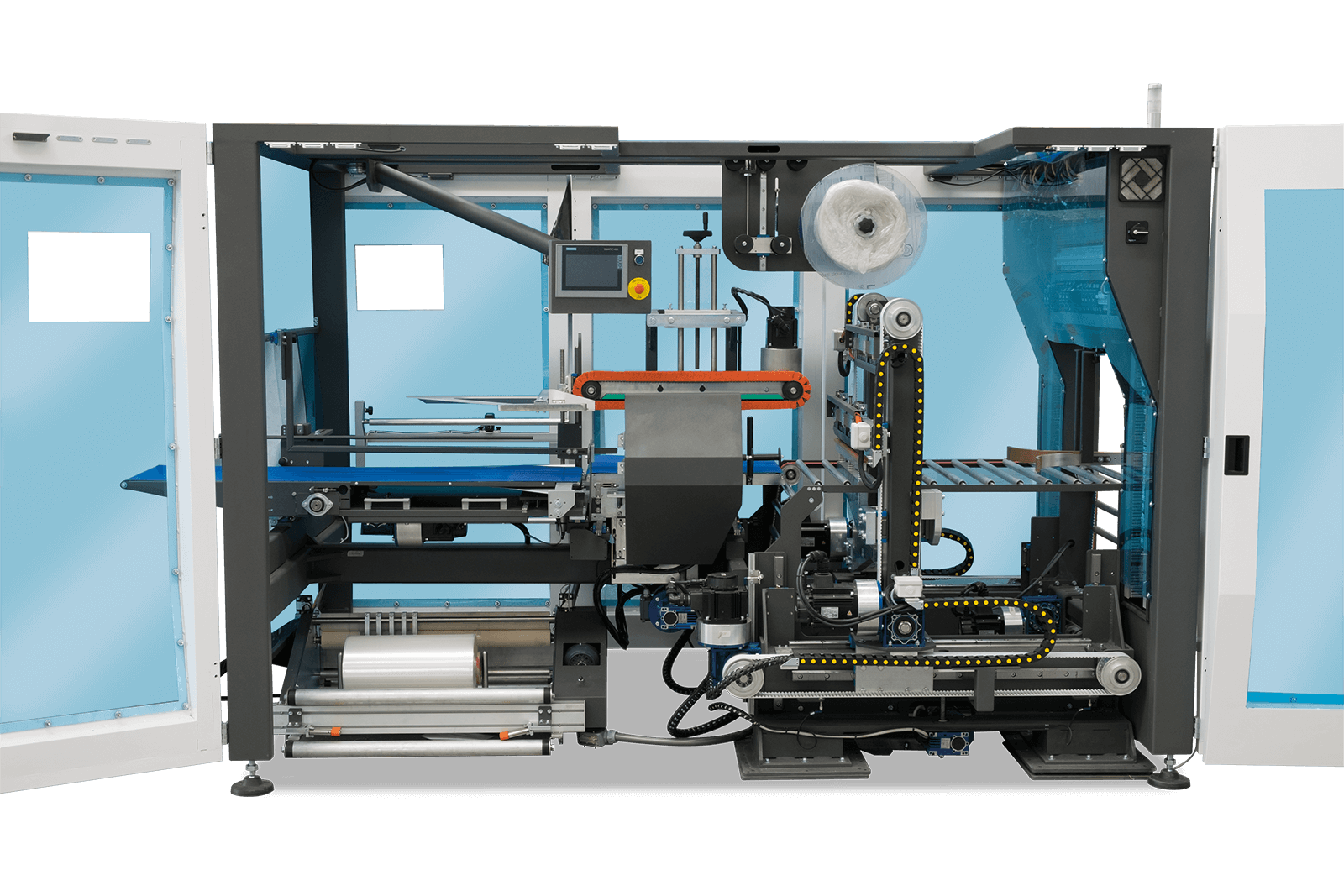 General features
Performance is optimised, guaranteeing top efficiency, working with servo-motors to ensure sealing precision at a sustained pace. By avoiding start & stopo, it creates a high speed, continuous cycle capable of maintaining the stability of the product intact during the entire packaging cycle.
Specific features
speed up to 100 packs per minute with the double bar, up to 200 packs per minute with the rotary bar. Bar width from 300 to 600 mm for considerably sized products.
High quality components, ISO certificated
Details

Double moving bar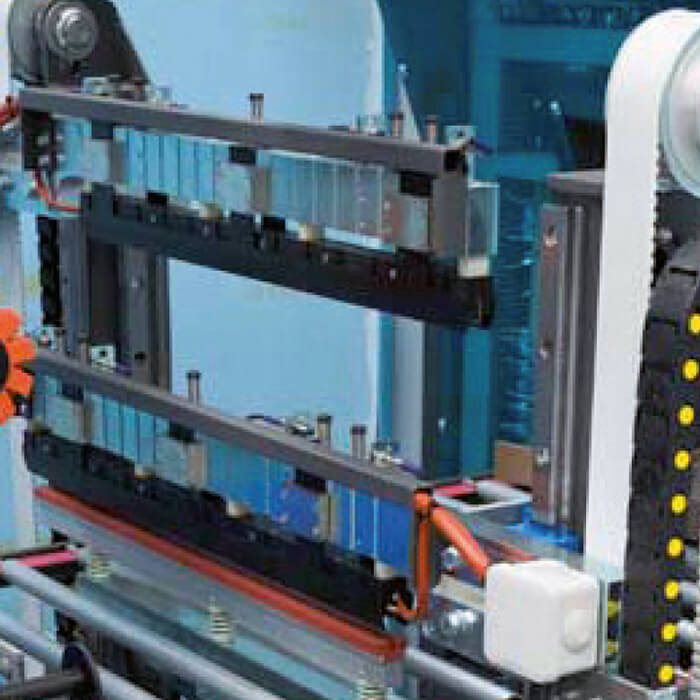 Packaging machine with double bar for high speed. Up to 100 products/min. The double bar ensures speed and high performance without forcing mechanical parts. Available in "lap seal"/top sealing version and overlapping.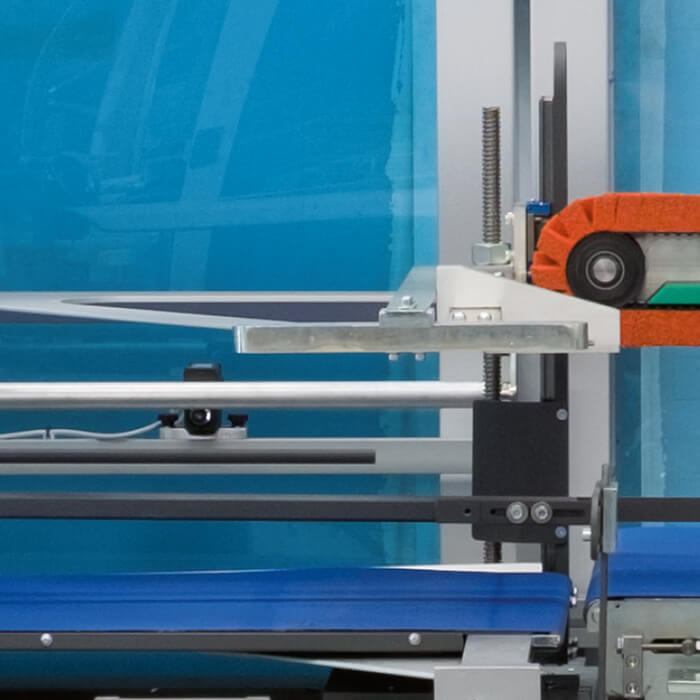 Rounded triangle: enables wrapping the product as a forming tube and saves on film.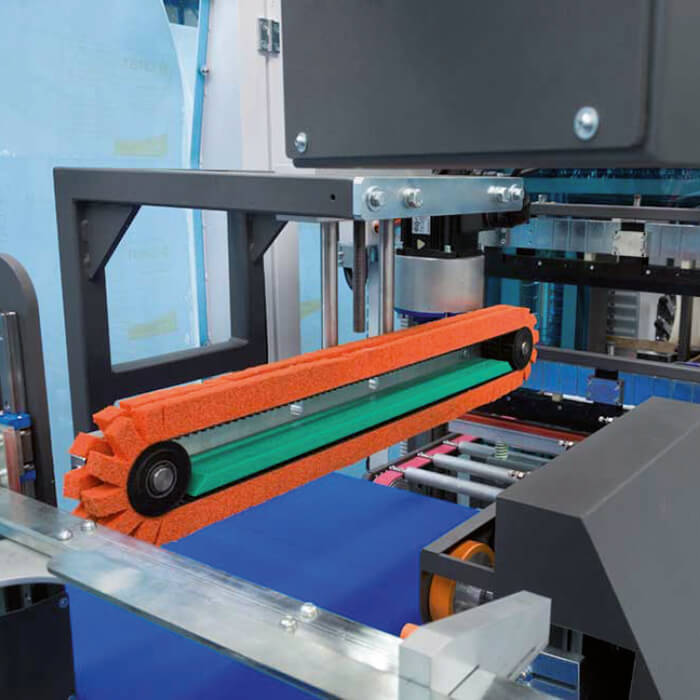 Motorized top belt: ensures stability and control at high speed as well as blocking the label and product.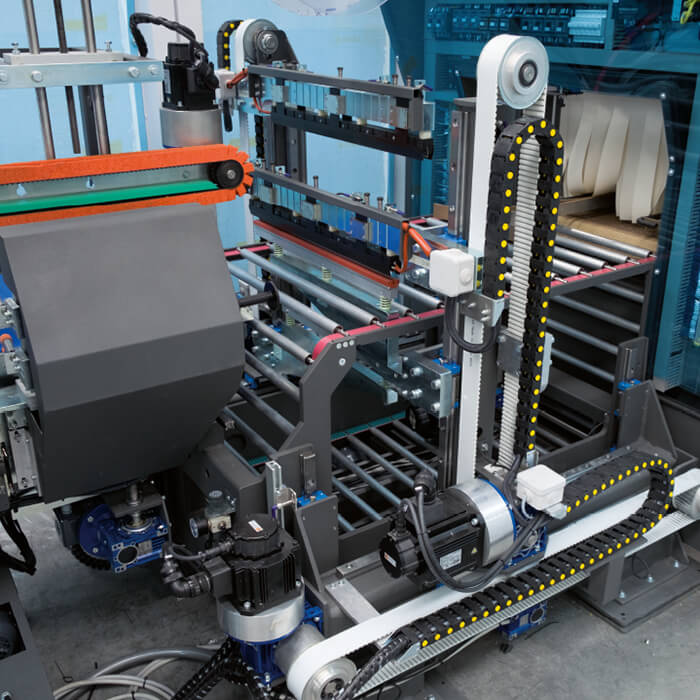 Heavy mechanics to ensure reliability. Works 3 shifts per day, 7 days a week.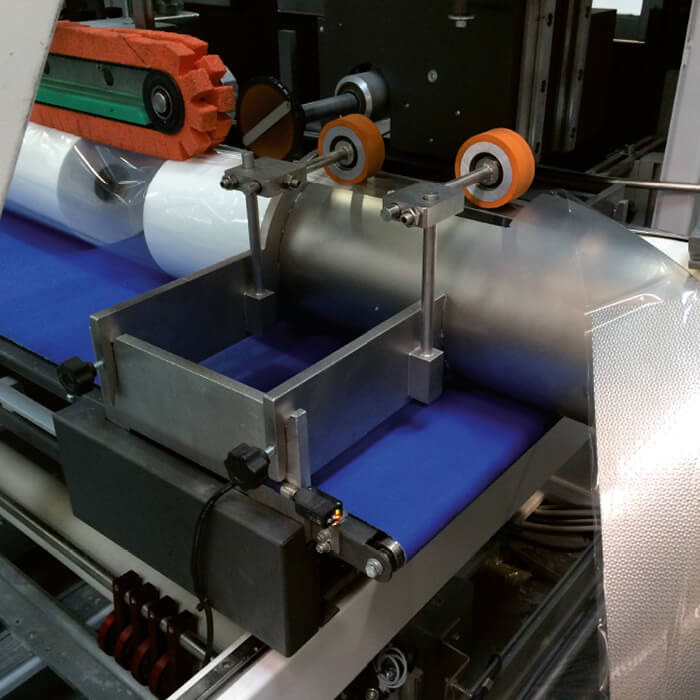 Double sealing machine. In the same machine, thanks to the forming tube, you can have: side sealing system with overlapping and lap-seal.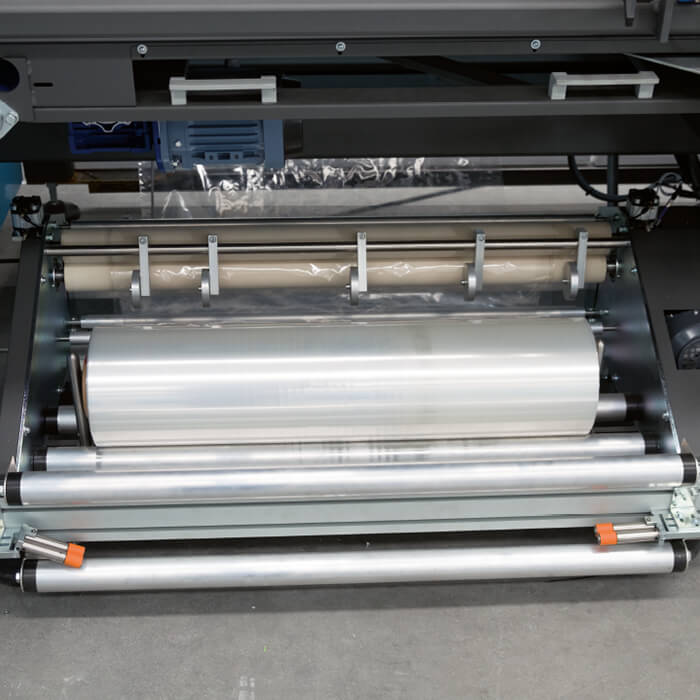 Removable film dispenser unit, for fast reel change. Works with polyolefin and polyethylene film, center-folded or flat (with external double or single center folding unit).