Diverter with label applicator
Diverter with automated channels to create multipacks of products arriving from the previous lines
Diverter with for high speed.
Accessibility to the machine built with a canter level structure to enable immediate cleaning and maintenance, as well as instant diagnostics thanks to the electric box and mechanics on view, as well as instant and immediate diagnostics thanks to the electric box and mechanics on view.
The label applicator built by DM PACK and assembled on canter level linear guides consents easy extraction for label block loading.
Click on the active point for more information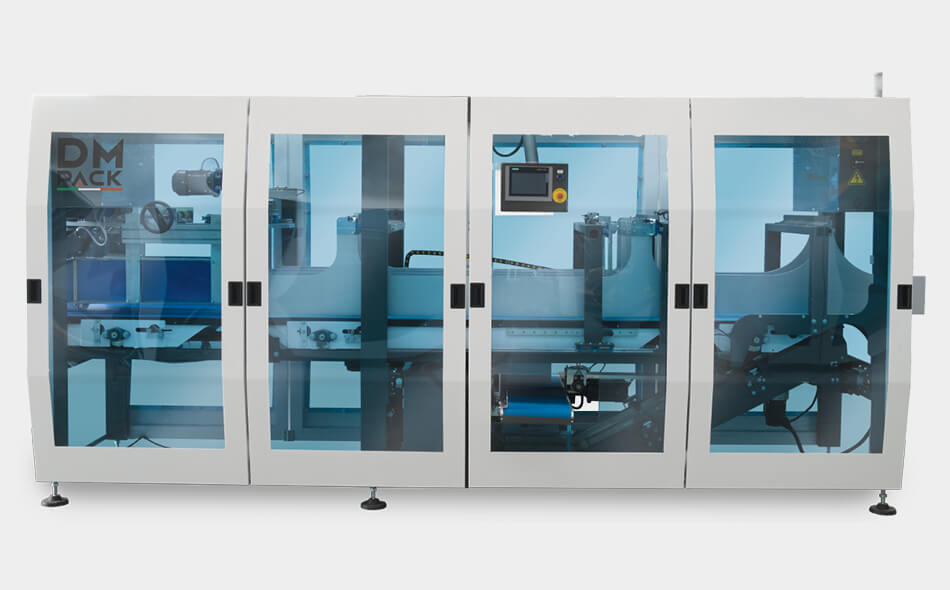 Diverter or Merger 2/1 or 1/2 or 1/3, to send the products on a single channel or multiple channels.
Loading belt with diverter or merger and labelling machine without glue, canter level extractable for fast and simple loading of labels.
Rotative touch panel for double operator station.
Canter level structure for excellent accessibility and cleaning.
Labelling system without glue
General features
The diverter directs the products arriving from a single channel to multiple channels to create a multipack, before a sealing or cartoning or palletising machine. The diverter can also act as a loader where, at high speed, products must be spaced and separated before reaching the packaging that follows, or a merger in the opposite case: where products arrive from multiple channels must be merged and re-organised in a single row.
Specific features
The diverter can be equipped with a lower label applicator. The label applicator system ensures accurate positioning of a non-stick label between the product to package and the film without having to use glue.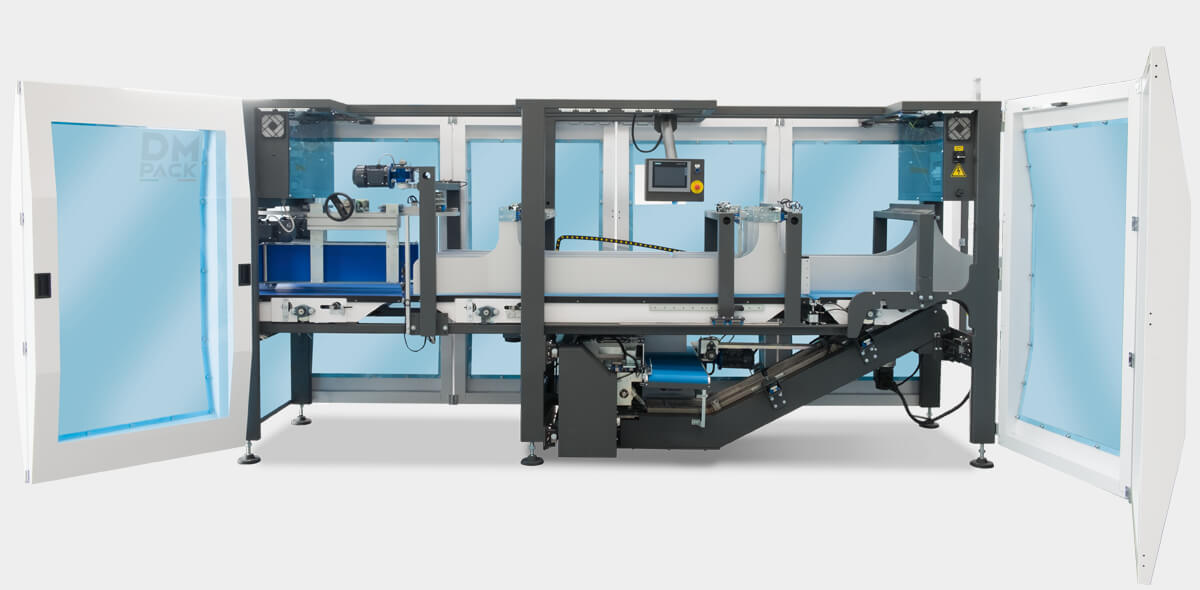 High quality components, ISO certificated
Details

Diverter with label applicator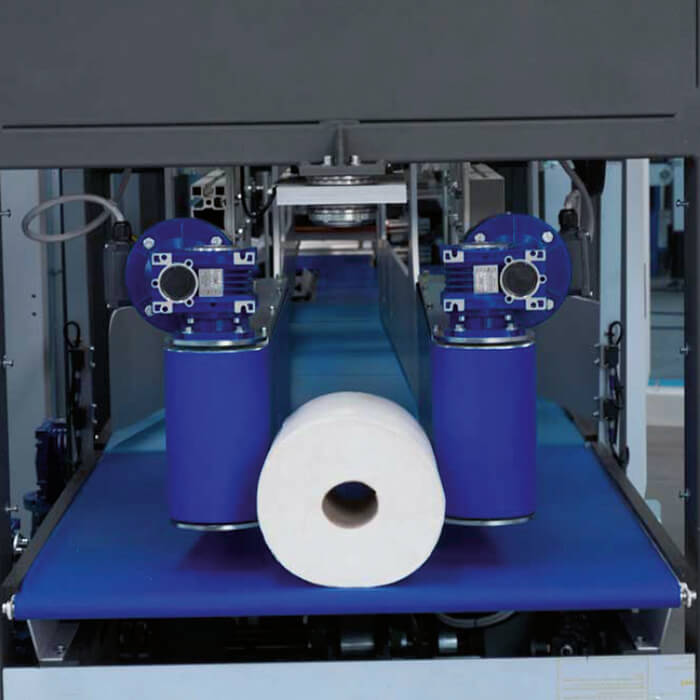 Diverter & Loader to phase the products arriving and to create multiple packs with easy adjustments for simple format change. MERGER for products to transport on a single channel arriving from multiple paths or from multiple channels.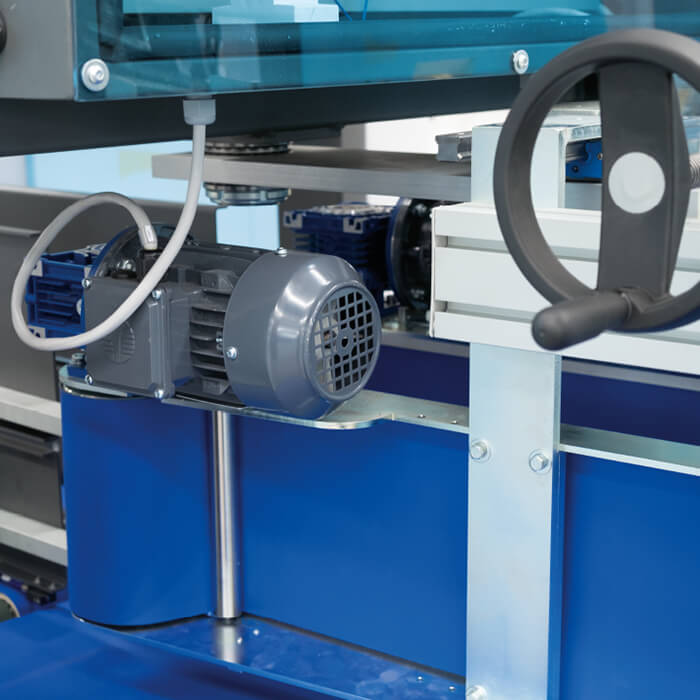 Composed of automated side belts, for precise exchange of products and transport on channels.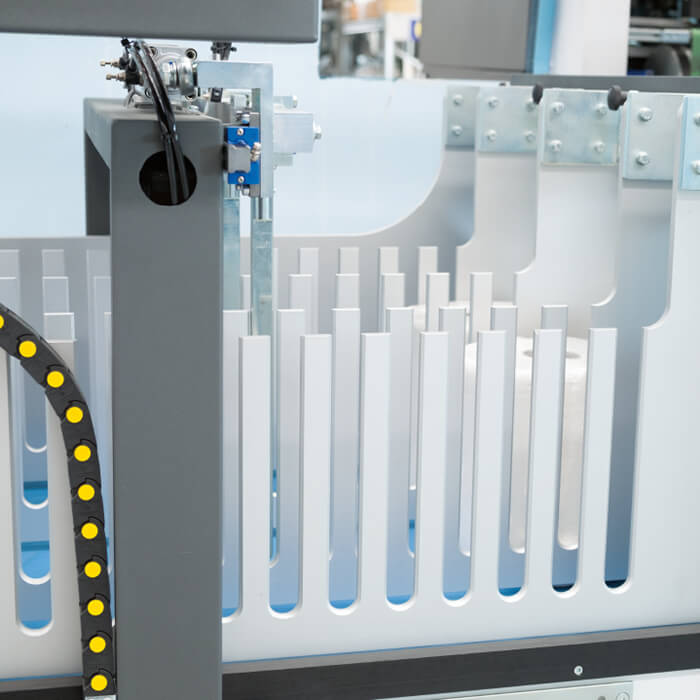 Easily adjustable channels with knobs for multipack creation. Automatic version available with motor for immediate format change without manual adjustments, format change from touch screen with recipe.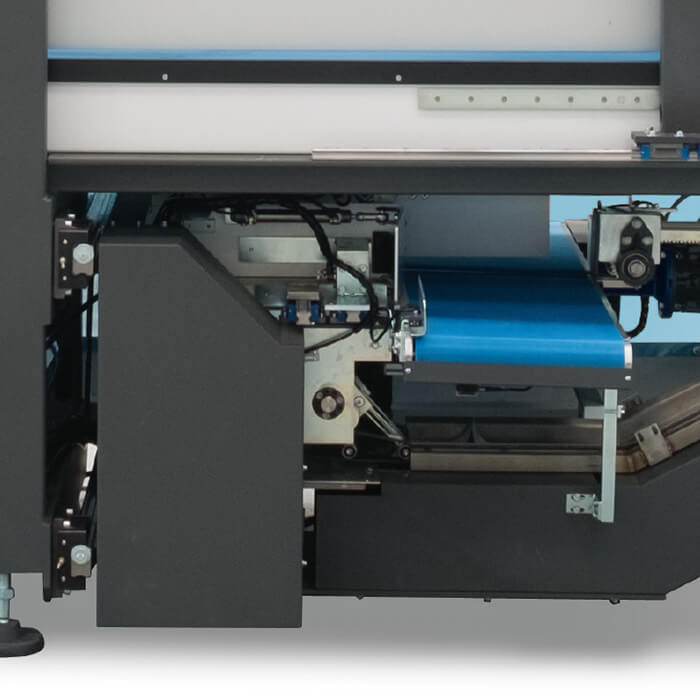 Label applicator from underneath enabling automatic insertion of the table at high speed between the product and the film, with double automated gripper to guarantee label hold. The applicator is equipped with an automated belt with supports that ensure alignment of the product arriving from the belt above.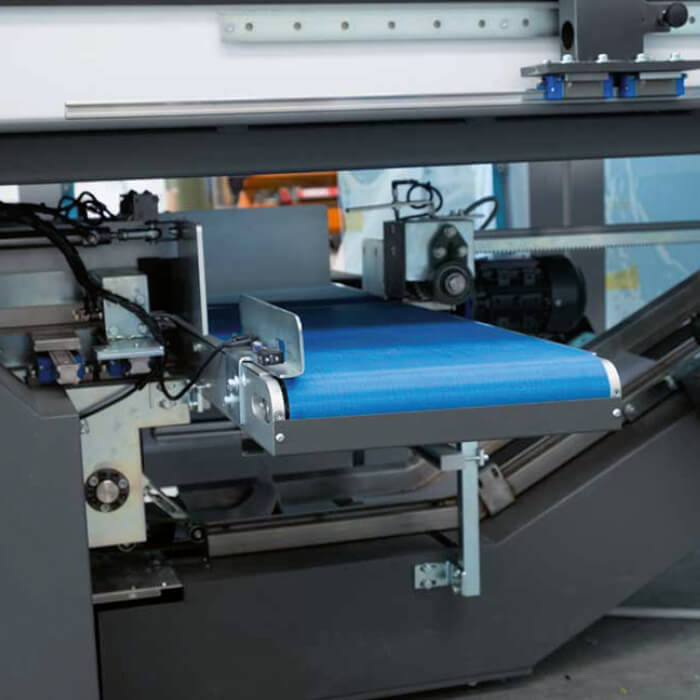 Easily removable thanks to the structure assembled on sliding linear guides.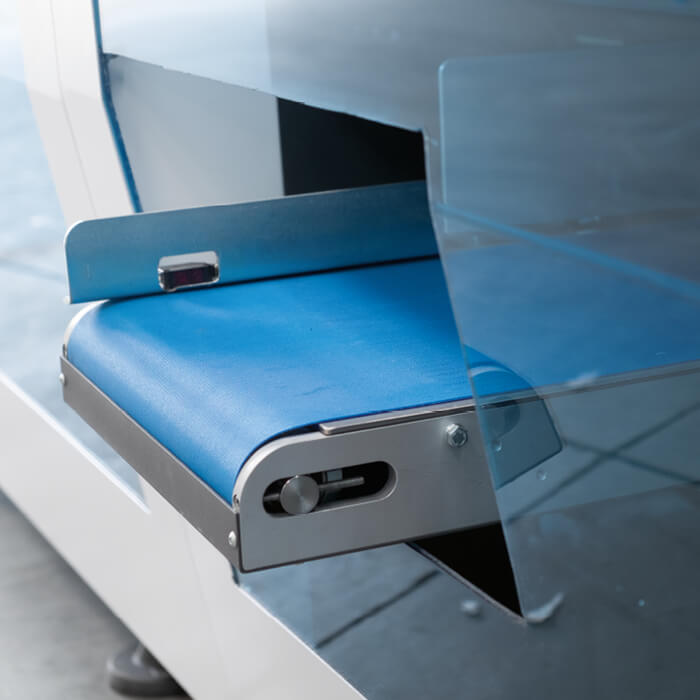 The label applicator can be completed with an automatic loading system of the label block or with a glue point.